Get Your Stains Out Pain Free
03/08/2014
Back To Blog
Everybody hates stains. Even the people that do not care at all about housework and keeping the home clean hate the sight of stains. In fact those kinds of people are the worst because they never bother to think about the stains and home maintenance but they just assume and expect everything to be in perfect order. Well unfortunately it takes much more than just assuming to get the stains off. In fact it takes a lot of hard work and application. It also takes a bit of knowledge and experience to get it off more wisely and more effectively.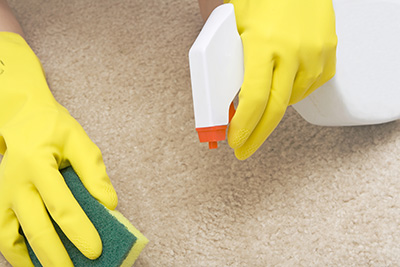 Call professional carpet cleaning services providers
The best way to start removing the stains and coping with the stain removal situation is starting from the biggest items in your home; carpet quite often being on top of this list. The idea here is to clean the surfaces that are more easily to spot. Carpets are funny this way because while they are new they act as great decorating addition to your place. However once they get stained or even worse when they commence to smell bad they become the worst enemy of comfortable and neatly maintained home. If you are in a situation where your carpets need bad odor removal then you have nothing else to do but to call for professional carpet cleaning service providers and contractors. In fact this matter is quite often disputed since lot of people believe that bad odors are just like any odor stains that can be removed applying various DIY carpet cleaning and DIY stain removal methods. Of course that certain results can be achieved with his type of approach but the thing is that once your carpet has taken on that bad smell it is quite risky to treat it with various DIY stain removal treatments. Acting like this you may so to say "aggravate" the smell and end up needing to toss your carpet away and get the new one. In fact quite often the bad odor stain is that one stain that cannot get off and that forces you to get a new carpet; therefore be careful about what you are doing once this becomes your problem.
What can you do to get the stains off?
There are off course lot of things you can do on your part to maintain your carpets in perfect state and spotless as well as stain and mark free. When dealing with carpet cleaning maintenance and carpet cleaning solutions people either decide to take one road or another; they either call for professional carpet cleaning service providers or do it completely on their own. Well for the optimal results and great looking carpets the best solution would be a combination of the two: regular professional carpet cleaning and servicing plus regular home carpet maintenance. If on top of this you could add prompt reaction and stain removal once the same occurred you can completely relax knowing that your carpets will be for long time with you.