Easiest Ways to Clean Your Carpet
08/05/2014
Back To Blog
Carpets are a very affordable luxury and are often very much worth the price. Not only does it provide protection from bare flooring but it can also brighten up an otherwise drab home. It is also very comfortable to walk on carpets barefoot, which makes purchasing one for the home very tempting indeed. However, it can also be difficult to clean completely. Effective home carpet cleaning requires plenty of products for stain removal and odor removal, as well as the time to spare. There are those who simply cannot find the time to clean their carpets and so need an easy way to do so.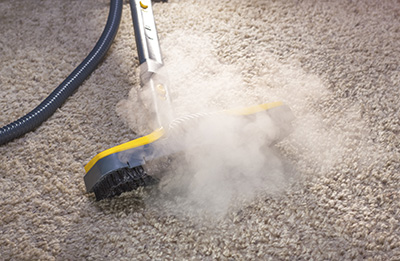 No matter how hard one tries, carpet maintenance can only go so far, and those who are unable to keep up with it soon find this little headache escalating to a real problem. Fortunately, there are some very easy ways to keep your flooring free of dust and dirt, though it lacks the thorough quality of the more time-consuming cleaning methods.
Less Time Consuming, Less Thorough
The first and easiest method to cleaning a carpet would be to use a vacuum cleaner. Using a vacuum cleaner eliminates the need to thoroughly clean one's carpet and is also quite effective – however, it cannot deal with problems such as molds and the like. You will need to apply a mold removal product or something similar if that is the case.
The second method might not seem to be easy, but it is definitely easier than most. Cleaning one's carpet with a brush can at times be more effective than using a vacuum cleaner. This allows you to be a little more thorough at the expense of a bit more effort. Using a brush also deals with other types of problems such as a slightly moldy patch of carpet.